Wednesday, November 1-Saturday, November 4, 2023
The Madison Concourse Hotel
Hosted by Sun Prairie Area School District
---
Registration
Each district team should consist of 6-8 students and 2-3 chaperones. Registration costs for up to 10 attendees from a district are included in your MSAN dues. If a district would like to send more students and chaperones, a registration fee of $400/person will be charged for anyone over the initial 10. If you have any questions about how many students and chaperones can attend from your district, please contact Connie at the MSAN office at connie.showalter@wisc.edu.
Registration is transferable, but not refundable.
As soon as possible, please email Connie the exact NUMBER of students and the exact NUMBER of chaperones you will be sending so that we can begin making arrangements.
A Student Registration Form must be completed for each student attending.
A Chaperone Registration Form must be completed for each chaperone attending.
After the forms are complete, please give them to the chaperone or administration assistant who will then enter the data into the registration website.
Registration will be opening soon!
College Tours
This year, students and chaperones will have eight tours to choose from at the University of Wisconsin-Madison. Please pick your top three (place your first pick in the first slot, on the registration form etc.). We will do our best to accommodate your top pick but there is limited space. Tours will be assigned on a first-come-first-served basis.
University of Wisconsin-Madison tour choices:
Conference Location
The Madison Concourse Hotel
1 West Dayton St.
Madison, WI 53703
1-800-356-8293
concoursehotel.com
Lodging
Reserve rooms by calling the hotel directly at 1-800-356-8293 and request the 2023 MSAN Student Conference or using this LINK.
The cost per room is:
$159 + tax/night for single or double
$169 + tax/night for triple
$179 + tax/night for quad
Hotel reservations MUST be made by Friday, September 29, 2023
If the expense of accommodation will prohibit your team from attending the student conference, please contact Connie.
Other Information
MSAN Pre-Conference Handbook including consent form ENGLISH (PDF) | SPANISH (PDF)
For MSAN Chaperones (coming soon!)
All meals during the conference will be provided (starting with dinner on Wednesday, November 1, and ending with breakfast on Saturday, November 4)
---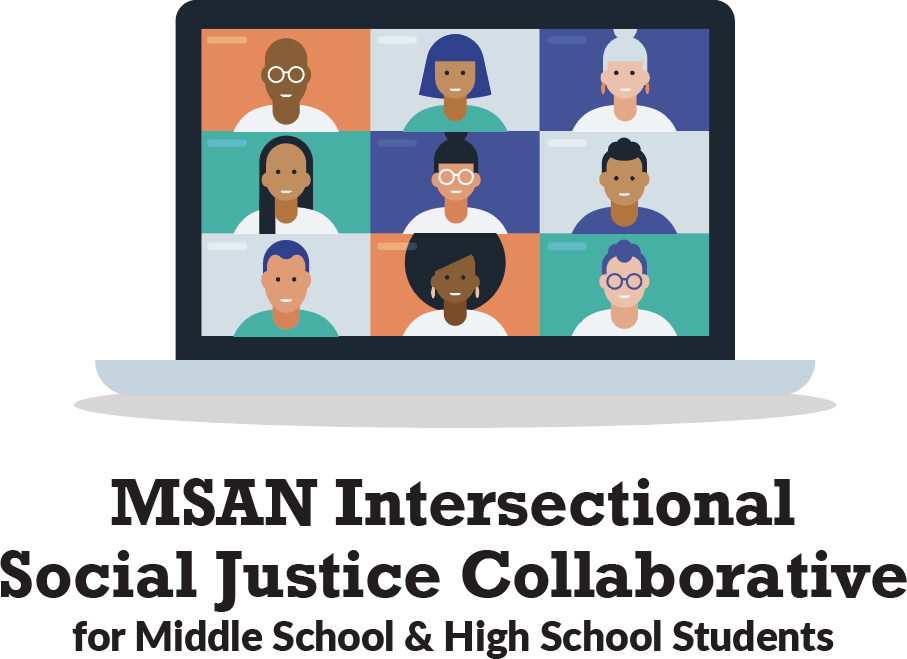 We are inviting both middle and high school students from across our districts to meet monthly to participate in an integrated social justice youth leadership development experience, culminating in a network-wide social justice action research fair in April, 2023.